Posts Tagged 'vegan products'
100% VEGAN & CRUELTY FREE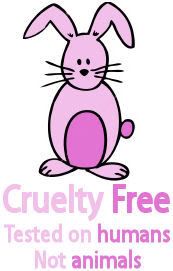 We know hardcore vegan standards. We at the Fanciful Fox, don't only produce vegan products, we live a very strict vegan lifestyle. So, don't worry there's not even any honey. We even refuse to use real silk. You can fully guarantee that our products have never been tested on even a single animal.
RESEARCH…RESEARCH…RESEARCH…
We are very concerned about the quality of our ingredients. That is why every single ingredient we use we research thoroughly ourselves. Your health and well-being means the world to us. So, although we do use synthetics, every synthetic we use is completely safe. If you would like to look up our ingredients as well, ask the FDA, Cosmetic Industry Resource Center, and American Cancer Society, we already did.
WE'VE NEVER…
We never, nor will we ever in the future, use any petrochemicals, parabens, formaldehyde donors, or carcingogens of any kind. They sound just as bad as they are for your body. We only use ingredients that sound pretty and are pretty for you.